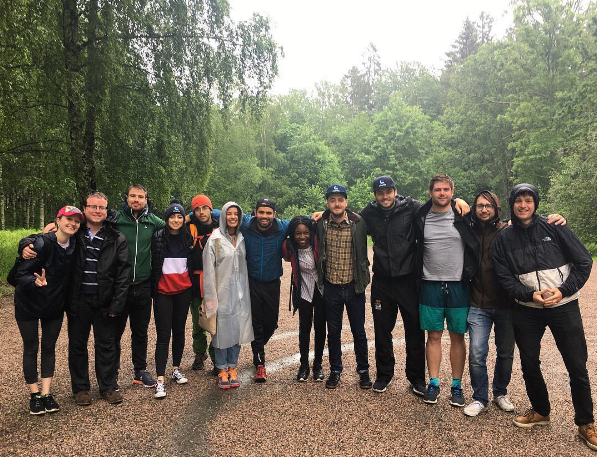 Building a company is hard, but running one shouldn't be. Over the past decade of starting and running companies, we grew constantly frustrated by the administrative headaches that distracted us from doing what we love. In a world where the odds are already stacked heavily against you, there is far too much "stuff" in the way of bringing amazing and important ideas to life. We knew there had to be a smarter way to run companies...so we decided to create it!
We're building innovative tools that empower entrepreneurs and small businesses around the world to focus their time into the important things, and we're starting with any organisation's most important asset - its people.
Charlie is the free HR platform for small businesses. The platform stores and manages all your team's vital information - from onboarding new staff, tracking holidays and sick days to safely centralising key documents - but we have big plans for the future! By keeping our product free to use, we're able to work with companies who aren't bound by budget, meaning that Charlie has already become a thriving platform for early-stage startups and social enterprises, along with a wide and exciting variety of more established businesses.
After launching in September 2015, and raising a £1m seed round early in 2016, we're a tight-knit team of nine seeking a smart, creative and ambitious Growth Manager to spearhead our customer acquisition strategy and lead on maintaining momentum and a high pace of growth.
You will:
Work directly with the Founders to develop a smart marketing strategy that uses brains and brawn (rather than big budgets) to reach out to our target market effectively
Lead on quickly and efficiently executing creative campaigns and initiatives that drive customer signups
Take responsibility for collecting and analysing data from campaigns to determine performance of each acquisition channel
Liaise with internal and external stakeholders to quickly learn and iterate how we can be better and grow faster
Contribute - as an early team member - to our commercial and product strategy, identifying and exploring new ways to ensure our customers continue to LOVE our service and product
Who we are: A young but experienced team born out of The Eleven

Learn about a couple of your potential new team-mates: Product Designer Katie and Software Engineer Neo.
Experience in customer acquisition for a digital/tech company is preferred but not necessary - we'll take passion and an eagerness to learn over experience every day of the week.
Good with numbers - ability to collect, analyse and interpret data is key.
Creative thinking - we're smart about our approach to growth and believe the greatest opportunities are the ones nobody's tried yet.
Solid written English - confident and capable of forming compelling copy for ads and emails on your own.
A self starter with great initiative - you'll be heavily supported by the team but there's no room for hand holding.
Loaded with the drive and ambition to join us in grafting hard to build an enormous technology company very quickly.
Ferociously believe that small businesses are the beating heart of the world's future, and have the guts to fight for it.
A good, fun, team player, who is looking for a challenge!
We are an equal opportunities employer and believe in the power of a diverse, inclusive team. We welcome applications from all suitably qualified people, regardless of race, sex, disability, religion/belief, sexual orientation or age.